Petface Planet Tegan Toucan Plush Dog Toy
Brand:

Petface




Suitable For:

Dogs and puppies


Features:

Made from recycled bottles




Winner of Pet Industry Federation (PIF) Sustainability Award 2021




Internal squeaker




Crinkly fins and tail




Sizes:

One size - 300mm (H) x 240mm (W) x 160mm (D)

Colours:

One colour option - Purple

Materials:

100% recycled post-consumer polyester




Squeaker 100% EVA



Description:
New arrival on The Bark Side! 
Please join us in welcoming Tegan Toucan, part of the Petface Planet range. 
Tegan is a plush dog toy with a squeaker, and she is made from recycled plastic bottles!  
The Petface Planet range was the proud winner of the Pet Industry Federation's (PIF) Sustainability Award in 2021.
Brutus' Review:
No wonder this toy is an award-winner!  It has plenty to keep me (and my people!) amused - it's a plush dog toy with a squeaker AND crinkles.  Who said fun can't be sustainable AND good for the planet? 
Recommend this product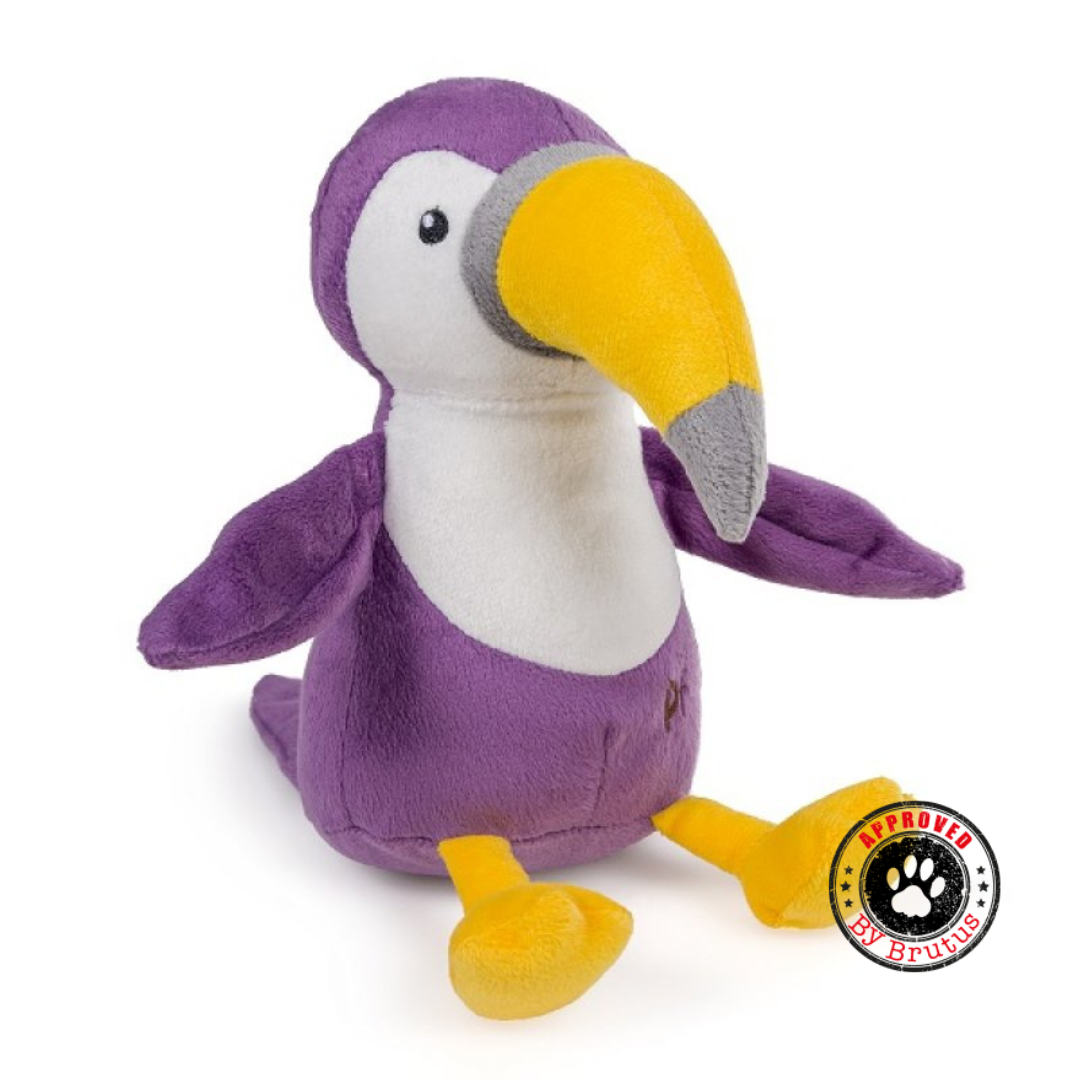 Petface Planet Tegan Toucan Plush Dog Toy